(BPT) – Seniors in the eastern Pennsylvania cities of Allentown, Bethlehem, Easton, and surrounding communities like Macungie, Emmaus, Whitehall, and Nazareth, were pleased to know that the Social Security Administration implemented their highest cost-of-living adjustment (COLA) in four decades earlier this year (2023). This annual COLA is based on increases in the Consumer Price Index as reported by the U.S. Bureau of Labor Statistics. This means former workers receiving Social Security Disability Insurance (SSDI) benefits saw an increase of 8.7% in their monthly benefits in 2023.
"This significant increase not only attempts to keep up with rising inflation, but also provides some relief for SSDI beneficiaries who face ever-increasing medical and living expenses," said Steve Perrigo, Allsup vice president. "For those living with severe disabilities or serious chronic illness, SSDI is a vital financial lifeline."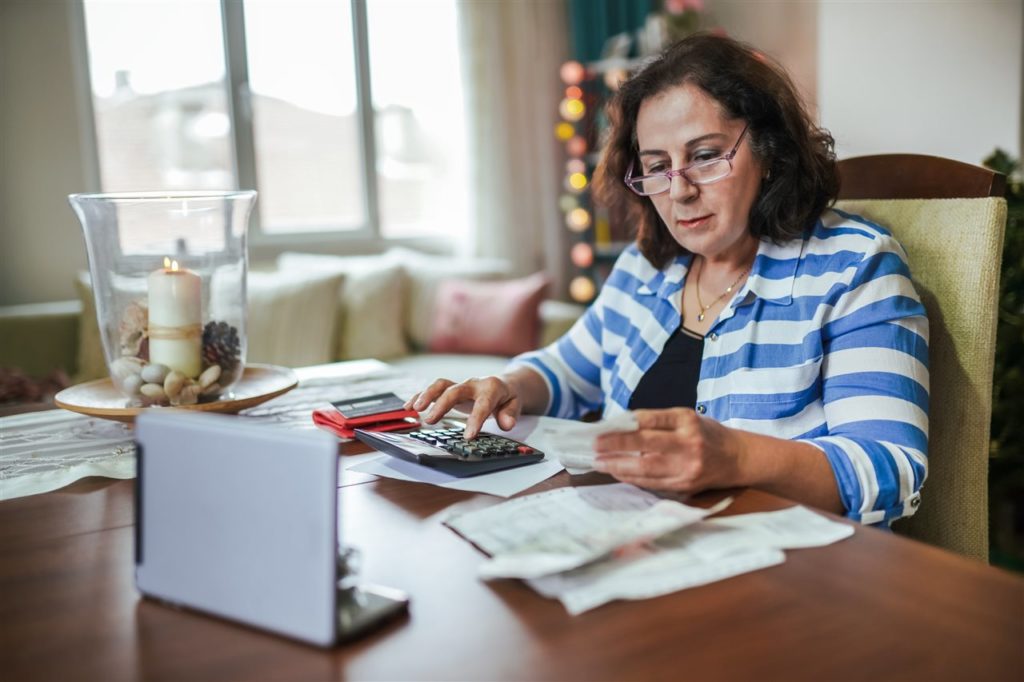 Why is this so important to U.S. workers? More than 159 million workers are already insured for this vital disability coverage. If you experience an illness or disability — such as from a cancer diagnosis, heart attack, stroke or long COVID health impacts — you need to be familiar with this federal benefit program. Social Security Disability Insurance provides U.S. workers with a combined monthly disability benefit if you have to stop working, plus a return-to-work program called Ticket to Work, that supports you when you reach medical stability and want to go back. It's a dual benefit that many workers miss out on, simply due to lack of information.
In addition, SSDI alone may not be enough to support people with disabilities, especially in these inflationary times. When a severe medical condition strikes and you need to apply for disability benefits, it also is essential to find representation that can account for the other financial challenges you face, including securing or ensuring you have healthcare coverage, help with debt, and other financial resource support.
Last year, over 1.8 million people applied for SSDI benefits after a work stoppage due to illness or injury. Here are four things you need to know to safeguard your finances when faced with a long-standing health issue.
No. 1: Federal disability insurance is structured to provide financial help. The SSDI program provides monthly income, dependent benefits and inflationary adjustments through COLA. "While the economy is struggling with such high inflation, it's challenging to manage day-to-day expenses, especially for those living on disability benefit income from Social Security. This increase provides some financial relief," Perrigo said. Understanding this range of benefits should raise the visibility of SSDI as an option for U.S. workers when a severe medical condition disrupts work.
No. 2: SSDI unlocks other substantial financial benefits. Besides the financial benefits mentioned already, SSDI comes with Medicare health insurance, an option to extend COBRA coverage, as well as access to employment assistance through Ticket to Work. This combined benefit can be a vital financial backstop after a disability, and eventually help you rejoin the workforce.
No. 3: You can get savings on things you use every day like healthcare, prescriptions, food and utility bills. This type of assistance is vital for former workers who apply for disability benefits, in part because it can take several months for their claim to be reviewed and approved. When offered a choice of financial solutions, disability claimants reported these were the top types of assistance they wanted to use: utility bill assistance, rent and mortgage assistance, and health care assistance — which includes help with prescription costs, medical bills, and access to health insurance.
No. 4: Get SSDI and get out of debt. While this may seem impossible, there are avenues for individuals to address their debt problems after a disability happens and they apply for disability benefits. If you haven't explored your options, take a closer look at debt reduction in the course of applying for SSDI benefits as well. Specific services will help you to deal with medical debt and credit card debt, often settling the debt for a fraction of what you owe. Taking this step can provide additional security as you move into a different financial situation following a severe medical condition and stopping work.
The types of financial issues former workers experience after a disability can be incredibly stressful and distressing. And with inflation at its highest since 1982 and the Federal Reserve raising interest rates, you owe it to yourself and your family to be prepared by understanding the financial advantages of federal disability insurance. The benefits available for American workers through the Social Security Disability Insurance program and additional disability financial solutions can provide a critical financial backstop just when you need it most.
Learn more at allsup.help/inflation.
Power Stair Lifts of the Lehigh Valley offers many different top-quality combinations of curved stair lifts and straight stair lifts, vertical platform lifts, and home elevators, to meet the needs of Lehigh Valley and nearby residents. Deciding which option best makes your stay at home as comfortable and convenient as possible is vital. We will not leave you alone in your decision, and suggest you start with the following articles before making a commitment. This is usually a long-term investment, and of course, Power Stair Lifts is available to answer all your questions.
15 Questions To Ask Before Purchasing a Power Stair Lift in the Lehigh Valley
6 Tips to Calculate the Total Cost of Ownership of a Home Stair Lift
Please be sure to visit these other helpful resources:
Lifestyles over 50 — Expert senior content, resources, and care
Power Stair Lifts is a member of Lehigh Valley Aging in Place, a resource helping families help seniors since 2005.
Grab Bar Pros — Safety solutions for bathrooms, entrances, and stairs