In honor of Veterans Day and the military men and women who have risked and sacrificed so much for the United States, Power Stair Lifts is donating an outdoor vertical platform lift to a local veteran. The lift will enable a veteran in a wheelchair to enter and exit their home with ease. Outdoor vertical lifts help individuals move from their walkway or garage up to a deck, porch, or other elevated area.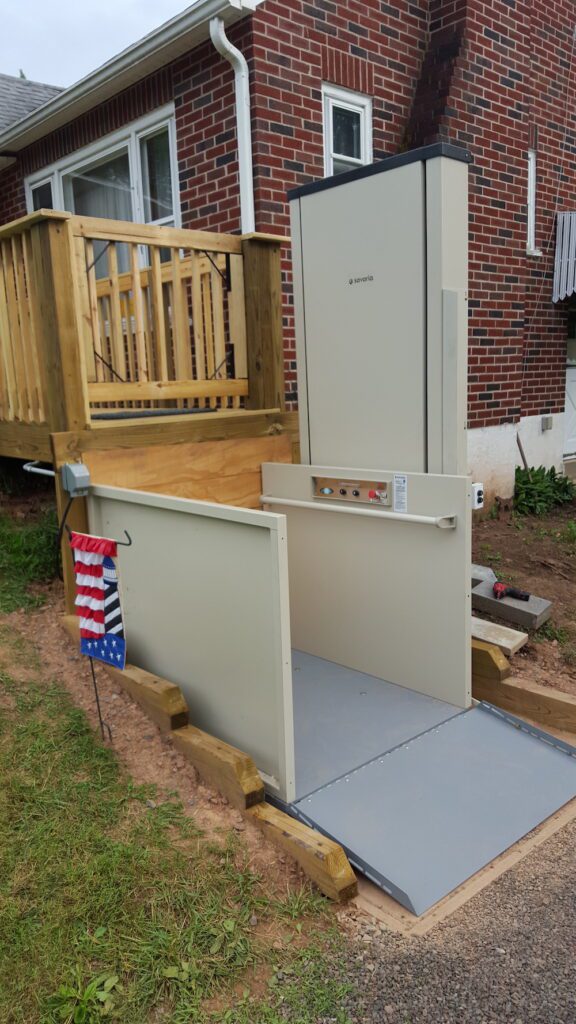 The ideal candidate must be a veteran who was honorably discharged, lives with mobility issues, and has a financial hardship preventing them from otherwise obtaining an outdoor vertical lift. The outdoor lift is for outdoor residential usage and can vertically travel up to 48".
"This is a small token of gratitude to show appreciation to and enhance the quality of life for a local veteran," says Bob Pretopapa, owner of Power Stair Lifts. "This particular vertical lift was pre-owned and used to raise a client from their garage into their home, so it was not exposed to the elements. It has been reconditioned and it is in great shape. It is our desire to give back to a local veteran who has given so much for us."
Power Stair Lifts will deliver and install the lift at a veteran's home along with the donation of a one-year maintenance contract. The new owner would only be responsible for the costs of necessary site preparation: a 6-foot x 6-foot concrete pad, access to 110V power, and depending on the location, some site work and permitting from the local authorities. Power Stair Lifts is currently in discussions with organizations to donate the labor and hard costs for site preparation so the new owner may receive even the site preparation for free as well.
For those interested in learning more and applying to receive the lift, call 484-895-1188 for more information. All candidates will be evaluated based on need, and the new owner will be selected by an independent committee.
About Power Stair Lifts
Started in 2009, Power Stair Lifts provides accessibility solutions to homeowners throughout eastern Pennsylvania and western New Jersey. Power Stair Lifts specializes in the installation and service of residential stair lifts, vertical platform lifts, residential elevators, ramps, and other mobility solutions. For more information, visit PowerStairLifts.com.